Rub any cut of chicken with this smoked chicken dry rub for the most flavorful smoked chicken!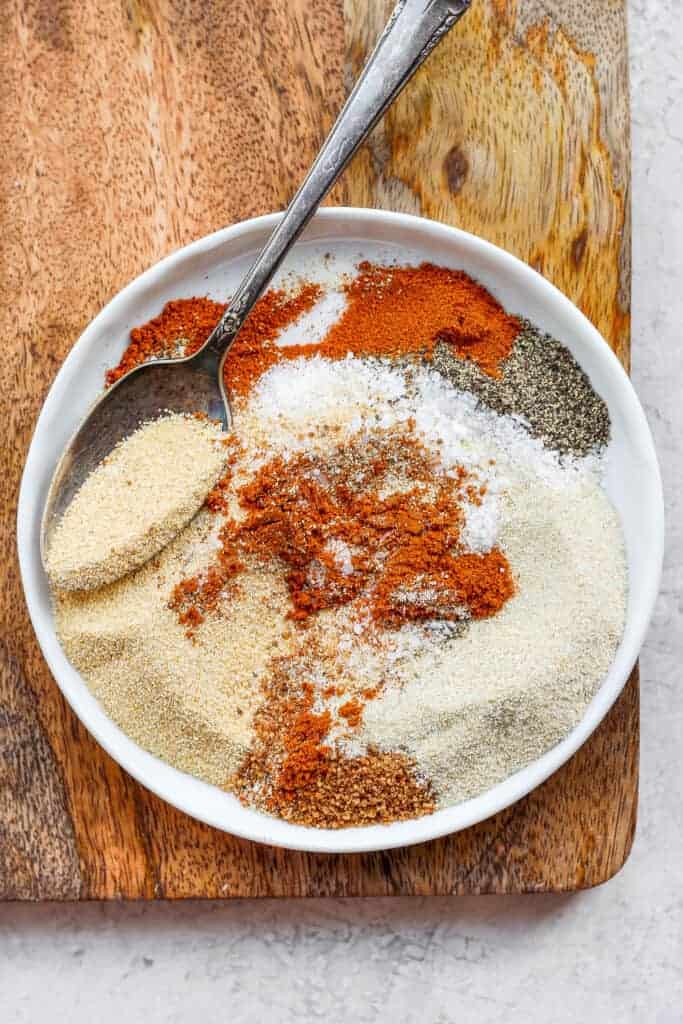 The Most Flavorful Smoked Chicken Dry Rub
Is there anything better than a piece of finger-licking good smoked chicken? I think not! This smoked chicken try rub adds so much flavor and texture to any delicious smoked chicken!
We highly recommend adding it to this smoked whole chicken or dry rub these smoked chicken thighs!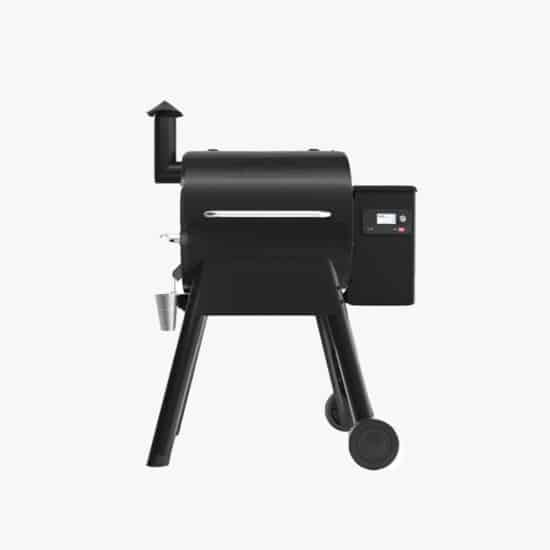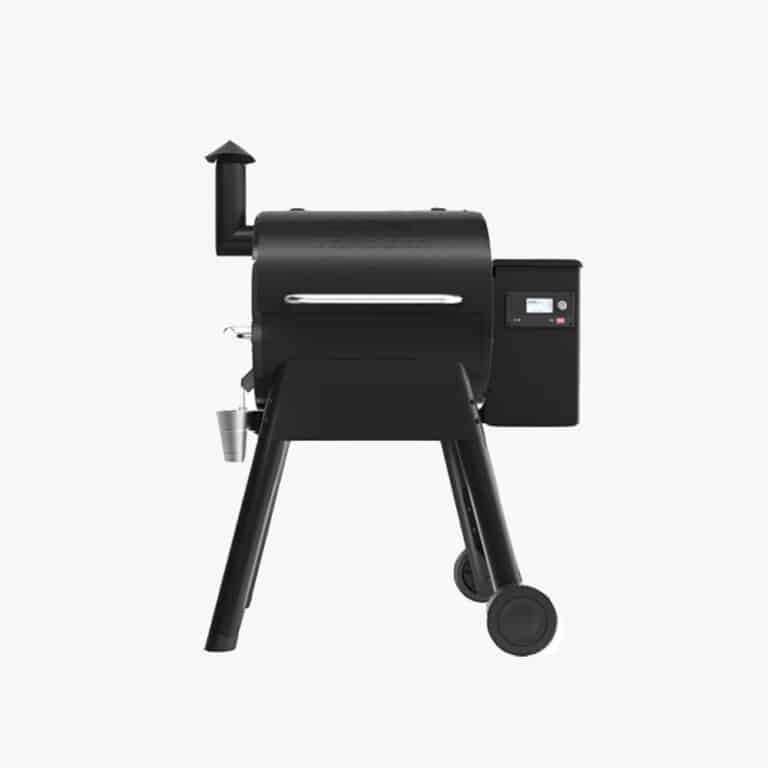 Recommended
Traeger Pro Series 575
All of our smoking recipes are tried and true, tested on a Traeger Pro Series 575. We highly recommend this product if you're in the market for a new smoker!
Ingredients You Need
You can pronounce every ingredient for this smoked chicken dry rub! No need to head to the grocery store and buy expensive dry rubs.
Nobody likes having to spend $30+ on spices that you'll use infrequently to create a dry rub recipe at home, especially if it doesn't end up tasting as flavorful as you'd like.
This dry rub is both flavor-packed and includes simple, easy to find ingredients, including:
garlic powder
dark brown sugar
paprika
kosher salt
ground pepper
cayenne
onion powder
chili powder
make it spicier
Make it hotter: add 1/4 – 1/2 teaspoon more of chipotle powder.
Make It hot hot hotter: add a pinch more of cayenne powder.
Make it sweeter: add 1/2 – 1 teaspoon more sugar.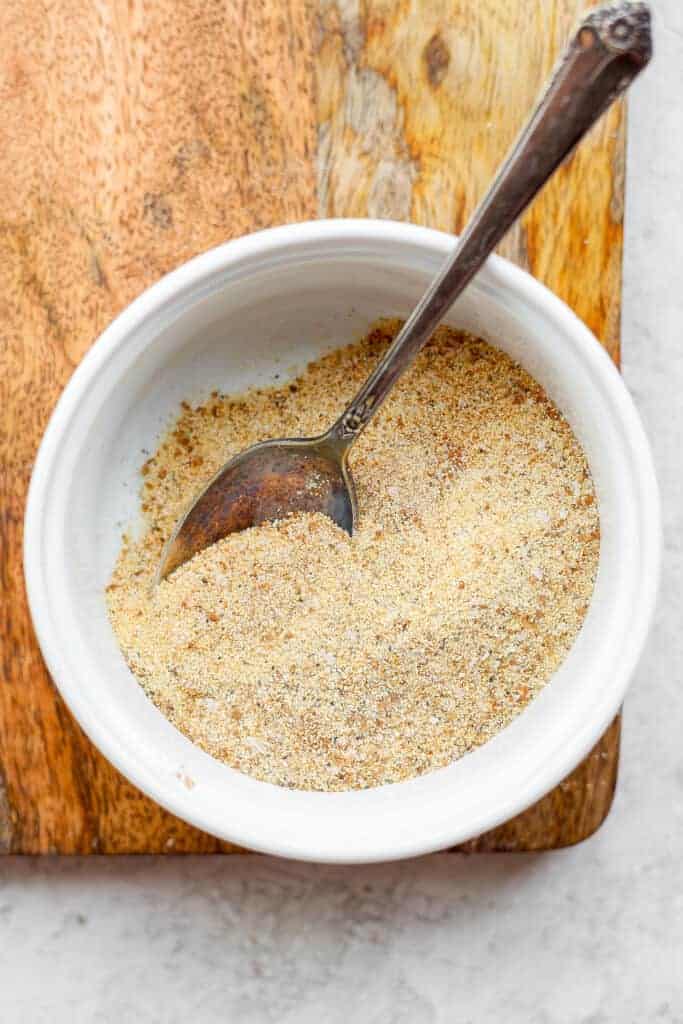 What cuts of meat can I use?
Good news for you, this is the perfect chicken spice mix to use on any cut of poultry. Use around 1 – 1.5 lbs. of the following:
chicken legs
chicken breast
whole chicken
chicken thighs
chicken wings
You can also use this spice rib on vegetables like grilled brussel sprouts, smashed potatoes, and red foil pack potatoes.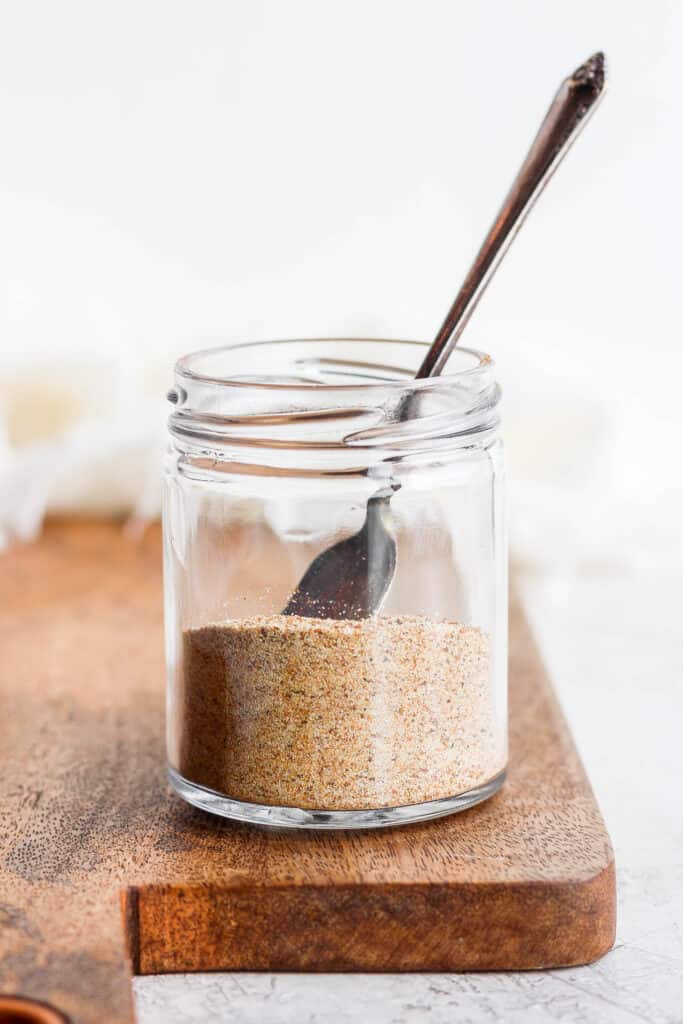 How much dry rub per lb. of chicken?
We recommend using around 1/4 cup of dry rub for chicken per 1 to 1.5 lbs. chicken.
How long should dry rub sit on chicken?
We recommend letting the dry rub sit on the chicken for at least 15 minutes before cooking.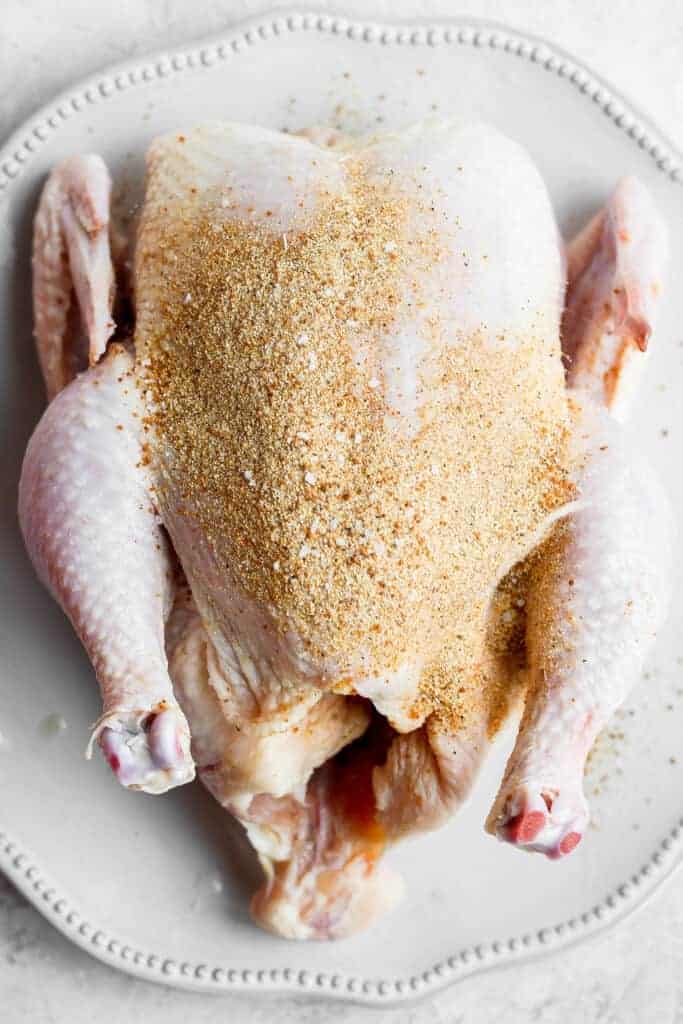 How to Use this Smoked Chicken Dry Rub
Place 1 – 1.5 lbs. chicken breasts, thighs, wings, or legs on a plate.
Sprinkle on smoked chicken dry rub, massaging it into the chicken. Make sure all parts are covered and be generous!
Let sit for at least 15 minutes before cooking the chicken.
Smoker Essentials
Check out all of our favorite smoker products, including what smoker we use in the Fit Foodie kitchen for testing recipes!
Chicken Cooking Methods
You may think dry rubs only come in handy when smoking chicken, but you can use but you can rub it on chicken and cook it any way you'd like!
Here are some of our favorite cooking methods to use on your chicken after seasoning. These directions are for chicken breasts:
Grilled chicken: Grill chicken at 400ºF for around 15 minutes, flipping halfway through. Grill chicken until it reaches an internal temperature of 165ºF
Baked chicken: Bake chicken breast at 375ºF for 20-25 minutes or until it reaches an internal temperature of 165ºF.
Sous Vide Chicken: Heat your water bath to 145ºF and then cook the chicken breast for 1.5 – 2 hours.
Pan Seared Chicken: Pan sear chicken breast in olive oil or butter over medium/high heat. for 3 minutes. Flip and continue cooking until the internal temperature reaches an internal temperature of 165ºF
Instant Pot Chicken: Place the trivet in your Instant Pot and add water. Place chicken breast on top of trivet and cook on high for 8-12 minutes or until it reaches an internal temperature of 165ºF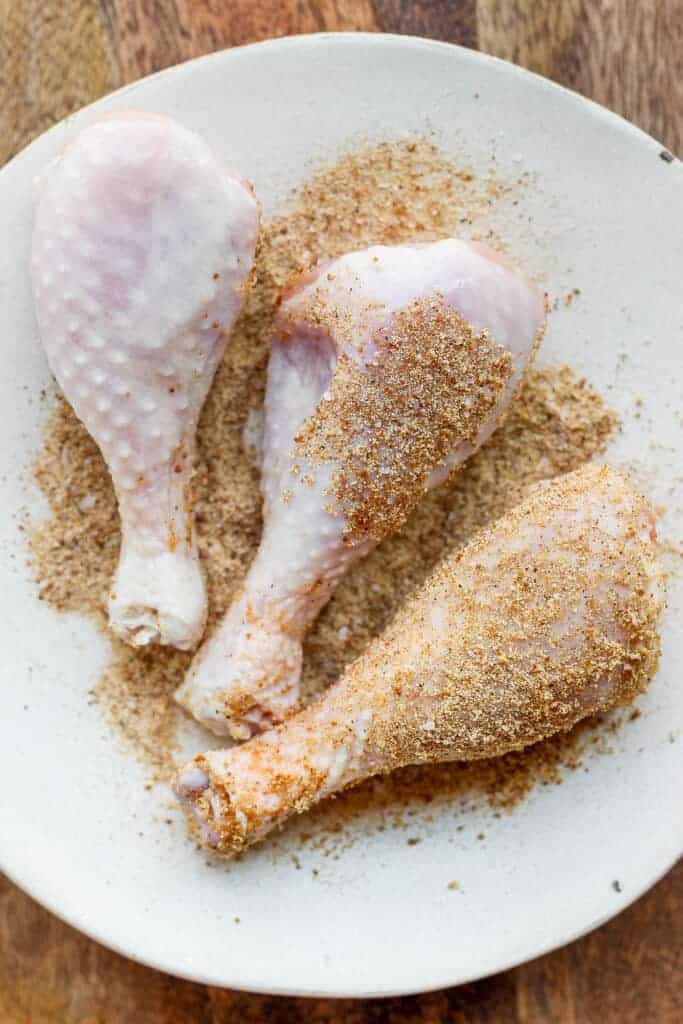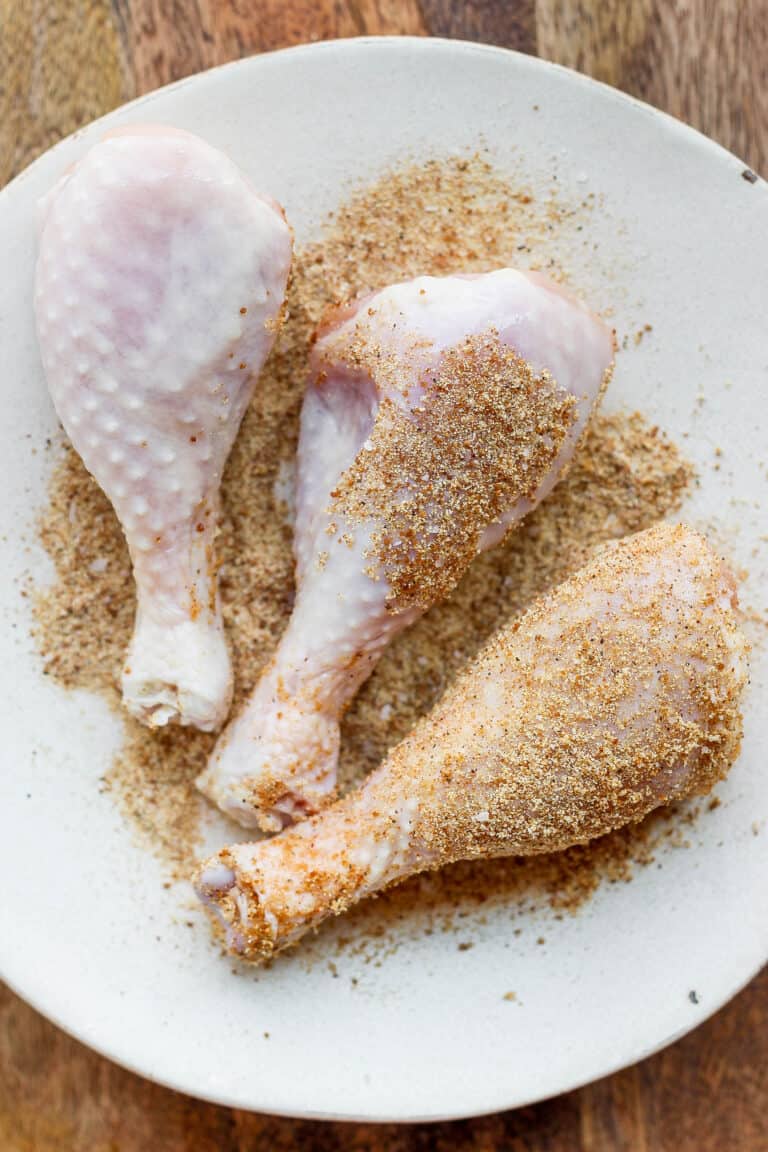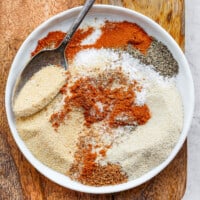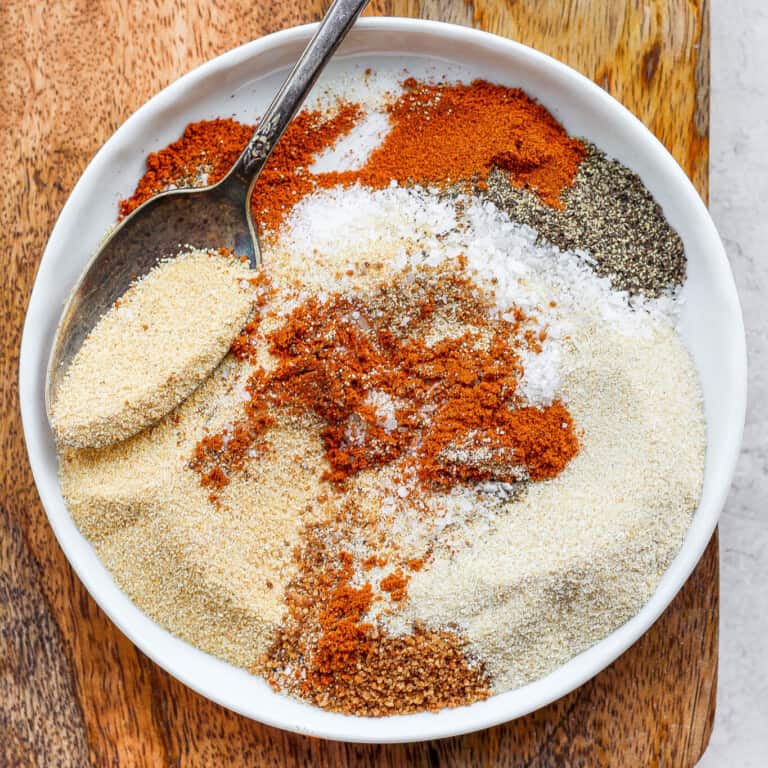 Smoked Chicken Dry Rub
This smoked chicken dry rub recipe is the perfect combination of sweet, savory, and spicy. 
Prep: 5 minutesCook: 0 minutesTotal: 5 minutes
Fat 0
Carbs 9
Protein 1
Yield 4 1x
Ingredients
2 tablespoon

garlic powder

1 tablespoon

dark brown sugar

1 teaspoon

paprika

1 teaspoon

kosher salt

1/2 teaspoon

ground pepper

1/8 teaspoon

cayenne

1 tablespoon

onion powder

1 teaspoon

chili powder
Instructions
Mix together all ingredients in a small bowl and then transfer into an empty spice container or a Mason jar with a lid.
Use this dry rub on 1 to 1.5 lbs. of your favorite cut of chicken by sprinkling it onto the chicken and using your hands to massage it in.
Store leftover chicken dry rub in a cool, dark place for up to 3 months.
Tips & Notes
This is enough dry rub for 1 – 1.5 lbs. chicken.
Nutrition Facts
Serving Size: 1 tablespoon
Calories: 37
Sugar: 3
Sodium: 299
Fat: 0
Carbohydrates: 9
Fiber: 1
Protein: 1
Cholesterol: 0
Category:
Spices
Method:
No Bake
Cuisine:
American
Keywords: Smoked Chicken Dry Rub
Photography: photos taken in this post are by Erin from The Wooden Skillet.